Travel is the most rewarding forms of
introspectionhappiness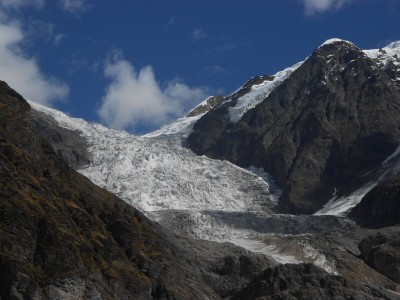 Situated at the confluence of rivers Saryu, Gomti and latent Bhagirathi, lies the holy township of Bageshwar; also revered as the pious land associated with Lord Sadashiva, the redeemer of all sins. As the puranas state, this undoubtedly is a place capable of liberating one from the eternal bondage of births & deaths. With the east and west flanked by the Bhileswar and Nileshwar mountains and surrounded by Suraj Kund in the north and Agni Kund in the south, this land of Lord Shankar is of great religious, historic and political significance.
What Is In And Around Bageshwar To Experience?
Baijnath- Baijnath is famous for its ancient temples, located at an altitude of 1126 mts, on the banks of the Gomti River in the Bageshwar District Of Uttarakhand. The town draws its name from the Baijnath temple. It is one of the important places to visit in Bageshwar (Kumaon region) because of its historical and religious importance.
Chandika Temple- The Chandika Devi temple is dedicated to the Hindu goddess Chandika Mai also known as Kali. This sacred shrine is located about half a kilometer away from Bageshwar District of Uttarakhand.
Gauri Udiyar Cave- In the beauteous Kumaon division of Uttarakhand, there is an infamous cave temple called Gauri Udiyar. It is located about 8 km from Bageshwar town and houses several idols of Lord Shiva. In Kumaoni dialect, 'Udiyar' stands for a small rock cave, where tigers and other wild animals live. The cave measures about 20×95 square metres and enshrines several images of Lord Shiva.
Chandrika Temple- Chandrika Temple is dedicated to the Hindu goddess Durga also known as 'Shakti' or power. The locals believe that Chandrika Devi is considered to be the incarnation of Goddess Durga.
Kanda- Kanda is a dispersed settlement cluster of about30 villages, home to over 20,000 people, 85 kilometres away from the bustlingtown of Almora.
Bigul Village – Bigul is a beautiful hidden destination thatoffers a stunning view of the Himalayas – from majestic Nanda Devi to thegorgeous Panchachuli peaks. Perched at an elevation of 2,000 meters, the tinyhamlet of Bigul is enveloped with lush greenery in the form of pine andrhodenderon trees.
Vijaypur- Blanketed by the silver peaks and lush greenery, Vijaypur is a mirror to the snow-shrouded Himalayas showcasing their beauty in utmost grandeur. This hushed village is cocooned in the naturally enclosed region of Kumaon in Bageshwar.
Pindari Glacier- The Pindari Glacier is a glacier found in the upper reaches of the Kumaon Himalayas, to the southeast of Nanda Devi and Nanda Kot. The glacier is about 30 kilometers long and 400 meters wide and gives rise to the Pindar river which meets the Alakananda at Karnaprayag in the Garhwal district.
Feeling Excited, Want to plan a trip!