Investment in travel is an investment in
yourselfwellbeing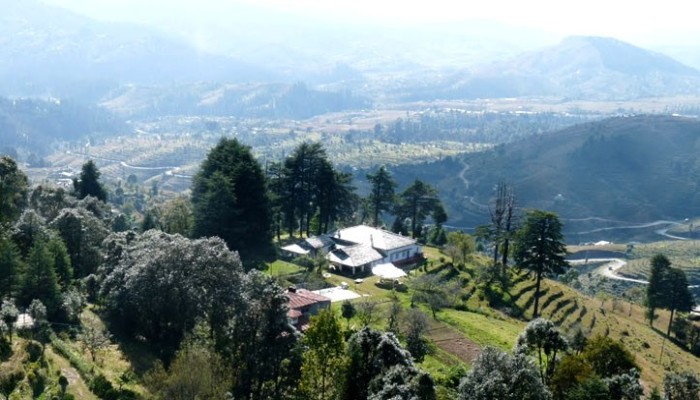 Champawat is valued in Uttarakhand as the place of origin of culture and religion in Uttarakhand region. Champawat is located in the eastern Kumaon division at state of Uttarakhand. The region is bounded by Nepal region on east, Udham singh nagar district on south, Nainital district on west and Almora district on north west. The district Champawat is the dynasty of Chand rulers who built lots of temples and ancient monuments in their ancient capital as Champawat. These monuments serve as the greatest attractions for the tourists and avid travellers these days. At Champawat you can relish the novel views of the varied flora and fauna that make the place aesthetic.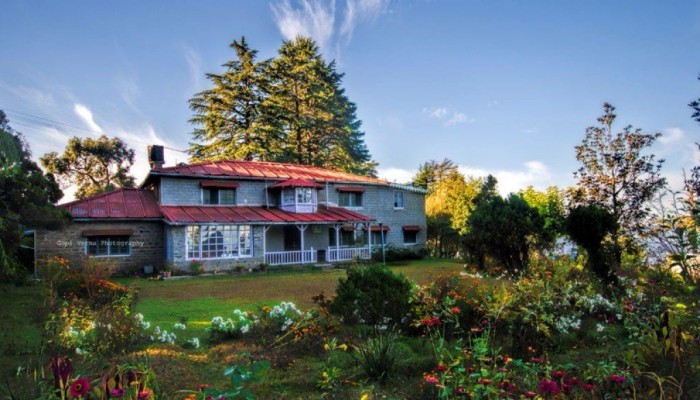 Great temples and ancient monuments

Diverse Geography – Divided into terai, Shivalik and high mountain ranges is widely appreciated as the origin of culture and religion in Uttarakhand state

An important district from the defence perspective as in the east, Kali River acts as the international border between Nepal and India

Culturally Rich -Some of the 10th-century traditions are also practiced by the locals till date

Studded with Teak, Babool, Eucalyptus, Sagon Bail and Jamun trees that are found in abundance

Champawat Tiger – A man eating tigress responsible for an estimated 436 deaths eventually killed by Jim Corbett
What Is In And Around Champawat To Experience?
Golu or Gwal Devta Temple – Golu Devta is considered the most revered local deity in the Kumaon region and is the "God of Justice".
Devidhura – Devidhura is a famous pilgrim spot known for Maa Barahi Devi Temple. A very unusual fair, is held every year on Raksha Bandhan day. Amid this celebration, (known as Bagwal) two gatherings of moving and singing people toss stones at one another, while they protect themselves with huge wooden shields. The famous writer Jim Corbett's book 'Temple Tiger ' is associated with Devidhura temple.
Nagnath temple – Nagnath temple is famous place of worship to Lord Shiva, It's one of the finest example of Kumaon architecture.
Ek Hathiya Naula – Ek Hathiya Naula is one of the showcase master craft, which is formed by one handed artisan in just one night. It is just 5 km away from Champawat.
Baleshwar temple – Baleshwar temple is one of the famous works of Chand rulers and supposed built between 10 – 12 century a.d. The temple is dedicated to Lord Shiva
Kranteshwar Mahadev – Kranteshwar Mahadev is one of the holiest place located in the east region of Champawat, it is also called kurmapad or kandev.
Meetha Reetha Saheb – Meetha Reetha Saheb is one of the important Gurudwara for the Sikh community. It is believed that the Guru Nanak Dev jee came here once and evolved in the discussion with gorakhpanthi jogi guru. His followers arrived at the convergence of Lodhiya and Ratiya rivers, near Deyuri village.
Lohaghat– Lohaghat is a town located 14 km away from Champawat and is blessed with beautiful river Lohawati and skyscraper mountains.
Purnagiri temple – Purnagiri temple is provides a beautiful sunrise view arising from the Poornagiri hills. The temple area is surrounded by the river Lali, its islands, township of Tanakpur and various migrants villages.
Mayawati Ashram – Mayawati Ashram is 9 km far from Champawat and provides peaceful atmosphere which attracts numerous spiritualists from all over the world. During the visit of Swami Vivekananda in Mayawati in 1901, he decided to shift his publication office "'Prabuddh Bharat'" from Madras to Mayavati Ashram.
Abbot Mount – A cluster of cottages sit atop this forested hill with panoramic views of the Himalayas. This hill station is a noble venture of John Harold Abbott, who wanted a retreat from the tiring life of the plains.
Banasur Ka Kila – Banasur Ka Kila (fort) is approximately 17 km away from Champawat, which is built in the medieval times. It is believed to be the capital of demon Banasur who faced his defeat at the hands of Lord Krishna.
Pancheshwar– Pancheshwar is a joining point of two rivers Kali and Saryu and is near to Nepal border It is famous for Shiva temple, here chaumu is worshipped as shield of animals.
Shymalatal– Shymalatal is famous for Swami Vivekanand ashram, which is located on the banks of beautiful Shyamlatal lake.
Feeling Excited, Want to plan a trip!