Jobs fill your pocket, adventure fill your
soulspirit
Commonly known as the "Lake District of India", Nainital is one of the most beautiful hill stations in North India. Surrounded by mountains on three sides Nainital is located around the beautiful lake Naini Tal. This lake resort is situated at a height of 1,938 meters. There are many legends associated with the place. According to one, Nainital has derived its name from the Goddess Naina while the other legend says that when the Goddess Sati lost her eyes, she was being carried by Lord Shiva and a lake was formed. ('Naina' means eyes and 'Tal' means lake.) This beautiful small town in surrounded by seven hills, popularly known as 'Sapta-Shring' – Ayarpata, Deopata, Handi-Bandi, Naina, Alma, Lariya-Kanta and Sher-Ka-Danda. The majestic mountains and the sparkling waters of the lake add an immense lot to the beauty of the town.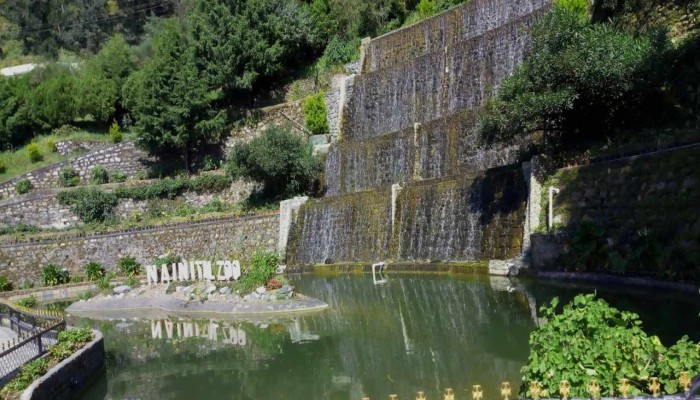 Scenic views at every other step

Prestigous educational institutions
What Is In And Around Nainital To Experience?
Nainital Lake- Nainital Lake, famously known as Naini Lake is the major attraction of Nainital Town as well of Uttarakhand. Surrounded by panoramic seven hills, Nainital lake is a favourite spot among romantic travellers around the world. Nainital Lake is a sparkling gem in the splendid Himalayan kingdom. It is a natural freshwater lake at a distance of 1.5 km from Tallital Bus Stand.
Naina Peak- Naina peak is the highest peak of the town , at an altitude of 2611 mts. and at a distance of 6 Kms from the town .It commands an entrancing view of sparkling snow laden Himalayas from Bandar Punch in west to Api and Nari peaks of Nepal in the east , a full Himalayan range in one side and a birds eye view of the lake city of Nainital in its full grandeur on the other. With a pair of binoculars a good panorama of the tract surrounding Nainital is obtained . Pony or Horses can be hired to visit this peak either from Snow view or from Barapathhar.
Naina Devi Temple- Standing on one side of the beautiful Naini Lake is the Naina Devi Temple, which is a famous Indian pilgrimage and one of the 51 Shaktipeeths in India. Located on the banks of the lake, it is a beautiful tourist destination as well. The Naina Devi temple gets its name from the mythological legend that Goddess Sati's eyes (Nayan) fell at this place when Lord Vishnu cuts her body into 51 different parts. In fact, the whole town (Nainital), the lake (Naini Lake) and the Naini temple, all three of them are named after the legend.
Sattal– A cluster of pristine lakes set against the captivating surroundings of dense oak and pine woods, Sattal in the state of Uttarakhand unfurls the rustic beauty of the Lower Himalayas. At an altitude of 4000 feet Sattal, also pronounced as Sattal proffers an unruffled environment with abundance of natural flora and fauna. Calm and quite ambiance of Sattal makes this sleepy locale in the outskirts of Nainital as a most memorable and impressive tourism spots.
Bhimtal- Bhimtal is situated at an altitude of 1370 meters above sea level and is about 22 kilometers from Nainital. Bhimtal is a town named after Bhima of Mahabharata. Bhimeshwara Mahadev Temple, an ancient Shiva temple situated in the bank of Bhimtal lake.
Mall Road- The famous Mall Road of Nainital is located around one part of the Naini Lake. With multiple shops thronging the roadside, you can expect to shop for souvenirs from the city to scented candles of different shapes and sizes, bronze and wood decorative items, handmade handlooms and shawls, handicraft items, amongst others right here.
Tiffin Top- A romantic Gem in the crown on Nainital city is the Tiffin Top, also known as Dorothy's Seat. This famous attraction is a hilltop which offers the most splendid 360-degree view of Nainital city and surrounding Kumaon mountains. Located 2290 m above sea level, this hilltop is a photographer's heaven and a perfect spot for a family picnic. As a matter of fact, the name Tiffin Top was kept after people started taking their tiffin and lunch boxes to this hilltop to enjoy a family picnic.
Jim Corbett National Park- Jim Corbett National Park, which is a part of the larger Corbett Tiger Reserve, a Project Tiger Reserve lies in the Nainital district of Uttarakhand. The magical landscape of Corbett is well known and fabled for its tiger richness. Established in the year 1936 as Hailey National Park, Corbett has the glory of being India's oldest and most prestigious National Park.
Nainital Zoo- An iconic zoo that boasts of being a high-altitude zoo is also called G.B.Pant High Altitude Nainital Zoo. It is home to various endangered and beautiful species of animals such as the Royal Bengal Tiger, Tibetan Wolves, Leopard Cat, the Himalayan bear, Japanese Macaque, Barking Deer, Sambar, etc. It also houses some popular varieties of birds viz. Hill Patridge, Steppe Eagle, White Peafowl, Red Junglefowl, Lady Amherst Pheasant, Rose-ringed parakeet, blossom headed parakeet, Kalij Pheasant, amongst others.
Aerial Ropeway- A gorgeous ropeway that runs from Mallital to the top of the hill, the aerial ropeway is a must visit for tourists exploring Nainital. The beautiful view of the Naini lake while going in the ropeway is absolutely fantastic.
Snow View Point- A gorgeous view of the Nanda Devi peak awaits you at Snow View Point. Situated a little away from the main city, approximately 2 kms., visitors can get an enchanting experience of the snow-capped Nanda Kot Peak, Nanda Devi Peak and the Trishul peak.
Eco Cave Garden- An absolutely spectacular new tourist spot developed and maintained by the Kumaon Mandal Vikas Nigam, Eco Cave Garden is a place connected by natural interconnected caves of animals. The hanging garden makes this place even more fabulous to visit and a pleasure to your eyes.
Pangot Kilbury Bird Sanctuary- The beauty of the forest captures the lonely eye and sends you in an effervescent tizzy. Kilbury is a must visit for all bird watching enthusiasts and photography fanatics. With a variety of birds thronging the trees and skies, you can experience nature up close and personal. The Kilbury bird sanctuary of Nainital is located around 14 kms from the main city and is also home to Naina Devi Himalayan Bird Reserve. It is best known for its numerous species of birds along with a woody affair of pines, oaks and rhododendron trees.
Sonanandi Wildlife Sanctuary- A famous tourist spot of Nainital, Sonanadi Wildlife Sanctuary derives its name because of the gold panning that was carried out in the river before it was converted into a sanctuary. It is conveniently nestled between two grand sanctuaries viz. Rajaji National Park and Corbett National Park.
Hanuman Garhi- This famous temple dedicated to Lord Hanuman is located around 3 km from Nainital. The standing structure of the Lord exudes sanctity that cannot be described in words but only felt once there. The temple was officially built in 1950 by Neem Karoli Baba and is located on the South side of Tallital. The idol is seen splitting open his chest with the image of Lord Rama shown as residing in his heart.
Pashan Devi Temple- Pashan devi temple is one of the many auspicious shrines located in the city of Nainital. With unwavering belief in the miracles of the Goddess, this shrine holds a strong devotee base. The Goddess of Stone-pelters, Pashan Devi is worshipped as the representation of the Nav Durga or Nine incarnations of Goddess Durga.
Naukuchiatal- The 'lake of nine corners' or Naukuchiatal is a small hill station located approx. 30 kms from Nainital, taking you around an hour to reach here through winding roads. Surrounded by rich shrubbery and trees, this is the deepest of all lakes in the Nainital region. Tourists can spend a day exploring the vivid sights of this quaint hill station and enjoying different outdoor activities such as parasailing, rowing, fishing, yachting, or even paddling.
ARIES- A leading research institute based in Nainital, ARIES specializes in Astronomy, Atmospheric Sciences and Astrophysics. Situated on Manora Peak, it is an autonomous body under the aegis of the Department of Science and Technology, Government of India.
Feeling Excited, Want to plan a trip!