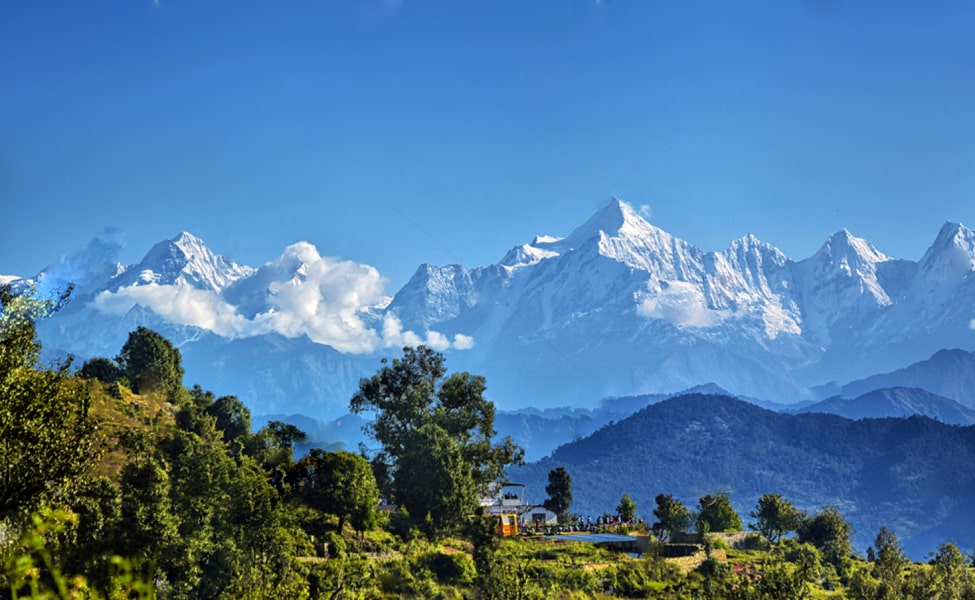 This is why Chaukori, Uttarakhand is famous!
Chaukori is a a beautiful tiny hamlet nestled in the Western Himalayan ranges in Uttarakhand. A place high up in the hills at an altitude of about 2010 meters and that is why Chaukori offers spectacular views of the Himalayan peaks. The sunrise every morning and the sunset are so amazing in this calm town. One can see peaks including Nandadevi, Chaukhamba, Trisul, Panchchuli, and Nandkot which makes it a paradise for photography enthusiasts.
Chaukori is a secluded heaven in Uttarakhand.
The presence of the mist on mighty mountains and nature's love spread across tea gardens and forests of Rhododendron, Pine, and Oak makes it a secluded heaven. The serenity, calmness and the magical air creates a perfect stage for a romantic getaway. We call it a mysoulstay wishlist stay. One wakes up to a quiet morning with a sense of fresh vigour.
Chaukori awaits your footfall, If you want to escape to a place that is,
Far from the hustle and bustle of a city.
Saves your ears from Deafening and dull Sounds
Allows you, discovering yourselves or your companion
This tiny hamlet may not be the most popular but it is definitely one of the dreamiest honeymoon destinations in Kumaon. There are plethora of lovely homestays and other stay options in Chaukori. KMVN (Kumaon Mandal Vikas Nigam) also provides its cottages nestled amidst sprawling lawns and overlooking the valley.
Places To See And Things To Do In And Around Chaukori
Hanging Rock – A sunset viewpoint in Chaukori. The viewpoint is a small trek of one kilometer. The place offers spectacular views and is a great place to spend a magical evening.
Patal Bhuvaneshwar  – A a fascinating Limestone cave 90 meters below the ground. A temple dedicated to Lord Shiva.
Tea Gardens – One can see beautiful Tea Gardens here and around nearby Berinag. The tea gardens are known for a unique and ancient tea much very popular in China.
Mountain Biking, Trekking, Nature Walks – Chaukori provides some of the activities that may bring cheer to hikers, bikers and nature lovers.
#mysoulstay #edvsol #Uttarakhand #Uttarakhandhomestays #homestayinuttarakhand #devbhoomi #uttarakhandtraveldiaries #uttarakhandtourism #chaukori #pithoragarh #kumaon #berinag #pithoragarhtourism #naturetours #soulfulhomestay